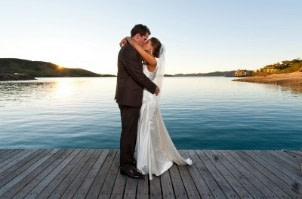 Your vows are spoken, the cake is cut, you survived the first dance and the honeymoon is over. You are officially married and deeply in love, so what now?
Do you even need marriage advice for newlyweds?
I mean come on, the whole idea of a couple who have been together long enough to make a commitment as meaningful as marriage shouldn't need advice on anything other than how to stay entertained, should they?
But here's the thing. Many couples do go through a kind of post wedding depression as reality kicks in and they wonder "is this it?"
It's easy to see why, you spend so much time and energy preparing for your big day, that once it is all over and done life together as a married couple can quickly start to feel like an anti-climax.
This is especially true if you have lived together before the wedding.
The 'guru's' have even given it a name; Newlywed Blues.
The good news is, that it is completely natural. The bad news is that how you deal with these blues will help to define how your marriage survives.
This is where marriage advice for newlyweds can make the difference between a lifetime of love and a lonely and expensive divorce.
To help you through these first few years of marriage here are the top five tips for steering your marriage through the stormy waters that invariable follow the calm seas of the honeymoon.
1 – Think Forever.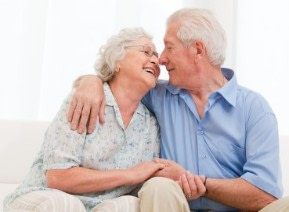 Dr. Phil calls it planning for the marriage, not just the wedding and in the song Ms Jackson, Outkast make the point that "Forever never seems that long until you're grown."
But that is exactly the sort of thinking you have to do before making those vows and keep thinking long after all three layers of your wedding cake are eaten.
In three years time the color of the bouquet or the type of cutlery used at the wedding will matter far less than who is lumped with all the chores and who gets to socialize with their friends more.
Yes, today may be exciting as all heck and the very sight of each other makes your knees tremble with jelly, but would you trade all of the excitement and despair mixed with chocolate coated romance for the comfort and stability of a totally loving relationship?
Most happily married forever couples will give newlyweds the same advice, the comfortable might sound boring when you compare it with the thrill of the courting, but in the end comfort, trust and lasting love is all anyone really needs.
2 – Think Survival
You survived the wedding. Good for you! Now how will you survive the next three, five, ten years?
I can guarantee that over the course of the next decade, your whole world will have been flipped upside down and spun inside out by life.
That means kids, jobs, family, illness and every argument conceivable as you strive to build the foundations of a strong family while struggling to maintain independence and a sense of self.
One of the biggest questions newlyweds have to be able to answer honestly is; Will your marriage survive the rollercoaster of life?
You don't have to know the answer, you just have to be prepared to jump on the rollercoaster together and help each other to handle the twists and turns without bailing out.
3 – Be Good to Each Other
I see this so often; a couple get married because they are deeply in love. End of story. At least until the divorce.
So many couples get caught up in their own lives and careers that they forget to work just as hard at their marriage.
Eventually each spouse takes the other for granted, resentment builds up and before you know it time has passed, the children have grown and the couple have nothing left in common.
Uncomfortable silence replaces tenderness, loneliness replaces love.
Marriage is just the beginning and like all relationships, you need to constantly work on it.
This advice starts right from the moment you decide you want to spend the rest of your life with a person.
One of the biggest tips I give when giving out marriage advice for newlyweds is to agree to disagree and make each other feel special whenever you can.
This person is your best friend, the one who will help you through your darkest times and the one who you will have to help through their darkest moments.
When you are full of gooey snot and have your eyeballs hanging out, unable to do anything but cough, wheeze and watch TV, they will be the one to bring you tissues, make sure you take your medicine, change the DVD for you and tell you that you are wonderful.
They will also be the ones who need reassurance that the shirt they bought really does make them look like Keith Urban and their graying hair makes them look far more George Clooney than Ted Danson.
When looking for marriage advice for newlyweds, remember, no matter what you are told, people react in kind.
If you are newlywed and want your marriage to last, then make sure one of your top priorities is to make your spouse feel like they are the most import person in your world. Because at the end of the day, they are.