Official Website: www.ExFactorGuide.com
Losing the one you love is hard. Very hard. Especially when they've decided to up and leave you; it's even more excruciating when they've left you for someone else.
How do you handle that?
How can you handle that?
What is the best way?
What if you still love him?
How do you go about getting him back?
There is a way, and a man by the name of Brad Browning has a book called 'The Ex Factor Guide' which details how you can get your ex back and keep them with you for good.
The Ex Factor Guide: What's Included?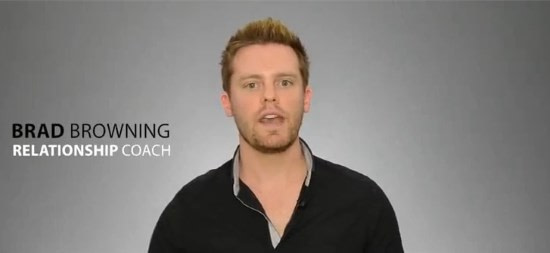 Brad's guide to getting your ex back is very comprehensive. Below, you can find a contents summary:
Prologue
Chapter 1: Introduction
Chapter 2: Attractive Characteristics
Chapter 3 – Unattractive Characteristics
Chapter 4 – Panic + Acceptance
Chapter 5 – Start With 'No Contact'
Chapter 6 – Start Dating Other Men
Chapter 7 – What If He Contacts You?
Chapter 8 – What If He Doesn't Contact You?
Chapter 9 – The "Date"
Chapter 10 – Seduce Him All Over Again
Chapter 11 – Sex!
Chapter 12 – Preventing Breakup
Chapter 13 – Desperation Tactics
Conclusion
There's a lot of material in Brad's book, but having read it, I couldn't find a sliver of filler or fluff. Everything written in there is there for a reason, and has a purpose being in the guide, which makes for a refreshing change from the 400+ page guides I've seen before.
What Does The Ex-Factor Cover?
So the guide essentially covers how to get your ex backs, but beneath that, there's a ton of information and advice regarding improving yourself, and taking control of your emotions and yourself.
Not only that, there's also advice on all sorts of things, such as how to seduce your ex (but the advice also applies in general, and it's very good advice).
Particularly, Chapters 2 and 3, concerning both Attractive and Unattractive characteristics, are very comprehensive. In fact, there were 23 attractive traits to consider, while there were the 'Six Deadly Sins' in the unattractive traits.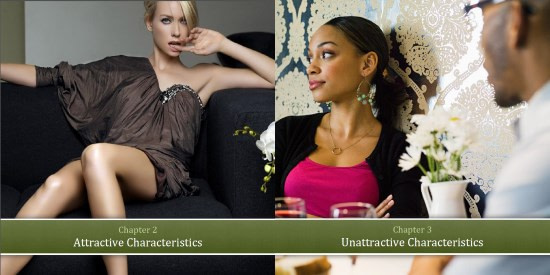 While much of it was things you'd expect (like being too controlling as an unattractive example, and being positive and an optimist being examples of attractive traits) there was quite a lot in there that I'd never considered before.
Brad also covers all the bases; for example, in the Chapter "Start With 'No Contact'", he covers questions in regards to contacting your ex after 31 days, such as what to do if they've moved cities or it's been more than a year since you broke up.
It feels like nothing has been left out, and that everything has been written coherently for the reader. The layout is easy to grasp, and has been laid out for reading quickly and finding the information you need easily.
Another thing I thoroughly enjoyed while going through the Ex-Factor was the special sections, namely the 'Expert Weigh-Ins' and 'Customer Coaching' sections.
They both provide additional and insightful information, and the customer coaching sections seem to ask the questions you were sitting there with the whole time. What's more, Brad answers them with finesse, giving detailed and useful responses.
I think what I liked most was the actionable and detailed advice Brad gave in the Ex-Factor. The first 3 chapters are all information; learning what to be and what not to be/do.
However, from Chapter 4 onwards it's all action-orientated. Every chapter is filled with information that you can apply and use. There's no wishy-washy 'it'll all work out for the best' advice.
Using Brad's advice, you can move forward, taking action and see results. From controlling your panic, accepting the fact that you're now single, all the way to getting your ex back and keeping him around. Even better though, Brad gives reasons as to why you should follow his advice. He also backs it up with science and solid facts.
Visit the Official Website: www.ExFactorGuide.com to watch the welcome video and learn how to get your ex back for good.

Pros:
• Brad knows you as well as you do. In the 'No Contact' chapter, he can tell all you want to do is ring up your ex and beg for them back. He tells you exactly why you shouldn't do that.
• He's personable, friendly and super supportive. Throughout the guide, Brad feels like he's there as your best friend, telling you honestly that it may not work out how you'd like (which is refreshing and honest, there's no false promises), but wanting to help you either way, and that's really comforting.
• The guide becomes more positive as it goes on, motivating you and making you feel very optimistic. At first, you feel disheartened, heartbroken, and desperate. However, as you go through the guide, Brad makes you feel stronger, more confident, and optimistic about the future, whether that future involves your ex or not.
• It feels like a 1 on 1 coaching session the whole way through. At every moment, I felt like I was sitting down with Brad in a room talking through my problems, and he was there to help. It's rare I find a guide in this area that doesn't simply sound like someone just reading a script.
In the Ex-Factor, I feel like I'm really talking to Brad, and that's a fantastic feeling, especially when it can feel like you're all alone after your break-up.
• Provides actionable and useable advice, and provides detailed examples. Instead of leaving you wondering how to do something, Brad guides you, telling you precisely what to do and how to do it, providing useful examples along the way.
• The advice is focused on YOU, not your ex. In this guide, you get the strong impression that Brad simply wants you to be happy. Right from the introduction, Brad is stressing that it's all about being happy, not about winning your ex back.
That being said, he also understands what it's like, and the rest of the book follows on how to win back your ex.
• The Bonuses. The guide comes with two bonuses, one how to get a healthy and fantastic figure, the other focused on how correctly text your ex without coming across as needy or desperate.
They're both detailed and quality guides, and are worth the price-tag simply by themselves.
Cons:
• There's some questionable advice. One point in particular stood out to me; at one point, Brad advises you to create a fake Facebook account to 'fake' having a desirable and interested guy posting on your Facebook Wall.
I always cringe at advice like this. However, Brad states clearly that you may not be comfortable with doing this and suggest you not do it if so, which is reassuring.
• It's going to take some serious work. Whether this is an actual con of the guide itself, I don't know; I don't think so. That being said, winning your ex back isn't going to be a smooth or easy ride.
It's going to take time, patience and some work. If you're simply not the type of person able to meticulously follow a plan to the letter, this guide isn't for you.
Conclusion
Brad's advice is golden; having read the entirety of the course, you can tell that the advice that has gone into it has been learned from solid and painful experience.
I have no doubt that The Ex-Factor guide will work for someone looking to reclaim their ex, and would strongly suggest you give it a try. It comes with a 2 month money-back guarantee, so it's very much worth giving a go.
Visit the official website: www.ExFactorGuide.com to watch the welcome video and get started right away or click the orange button below: